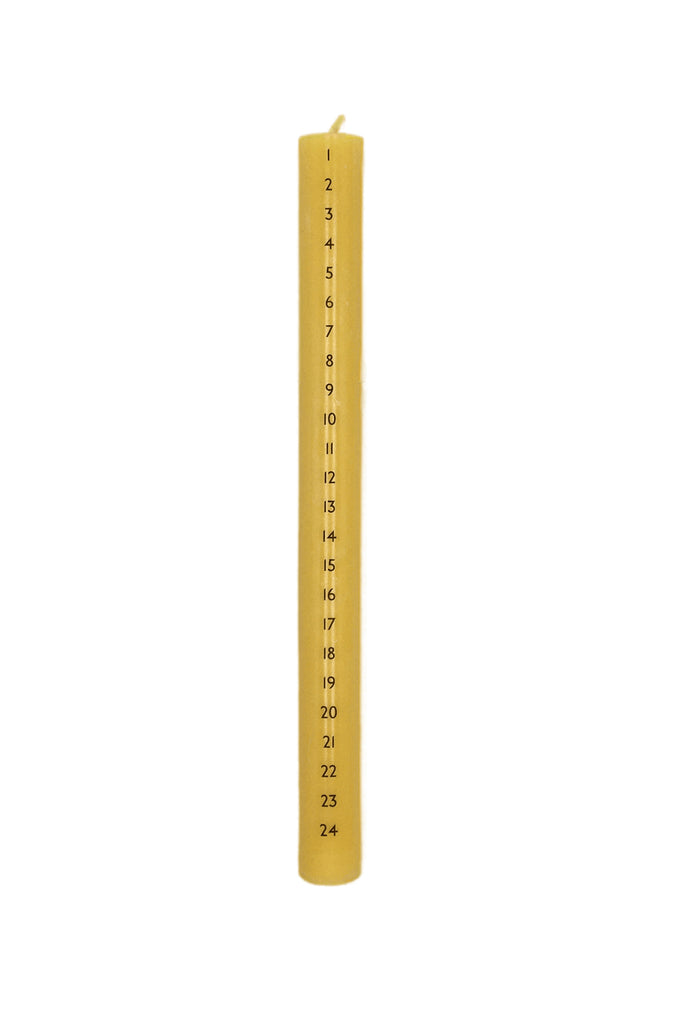 Advent Calendar Candle
Ingredients: 100% beeswax from Germany, 100% cotton wick
Welcome nature into your home. apidae candles are the natural alternative to scented candles.
A little candlelight for every day during advent.
A typical form of the advent calendar, which is at home in Scandinavia and especially in Denmark, is the calendar candle with a scale from 1 to 24. Each day the candle is lit for a while, just until it has burned down to the next mark.
The pure beeswax exudes a fine and subtle honey aroma. This natural scent comes from the honey that the bees have stored in the comb. The natural yellow color comes from nectar and pollen that the bees bring back from the flowers to the hive. This gives the beeswax a warm golden color. Over time, the natural minerals and oils in the beeswax rise to the surface of the candle and give it a whitish coating called bloom. This is a sign of unadulterated, natural beeswax.
I hand pour every apidae candle. The bees do the rest.
details
Height 25 cm
Diameter 2.2 cm
Burn time: about 15 hours
Hand cast with 100% pure beeswax from Germany
Cotton wick pre-waxed with beeswax
With a little care you will enjoy many cozy hours with your candle. Learn more here.
Click here to discover more images.
* All prices include VAT plus shipping . Can be delivered in 3 to 5 working days after receipt of payment.
---
Share this Product