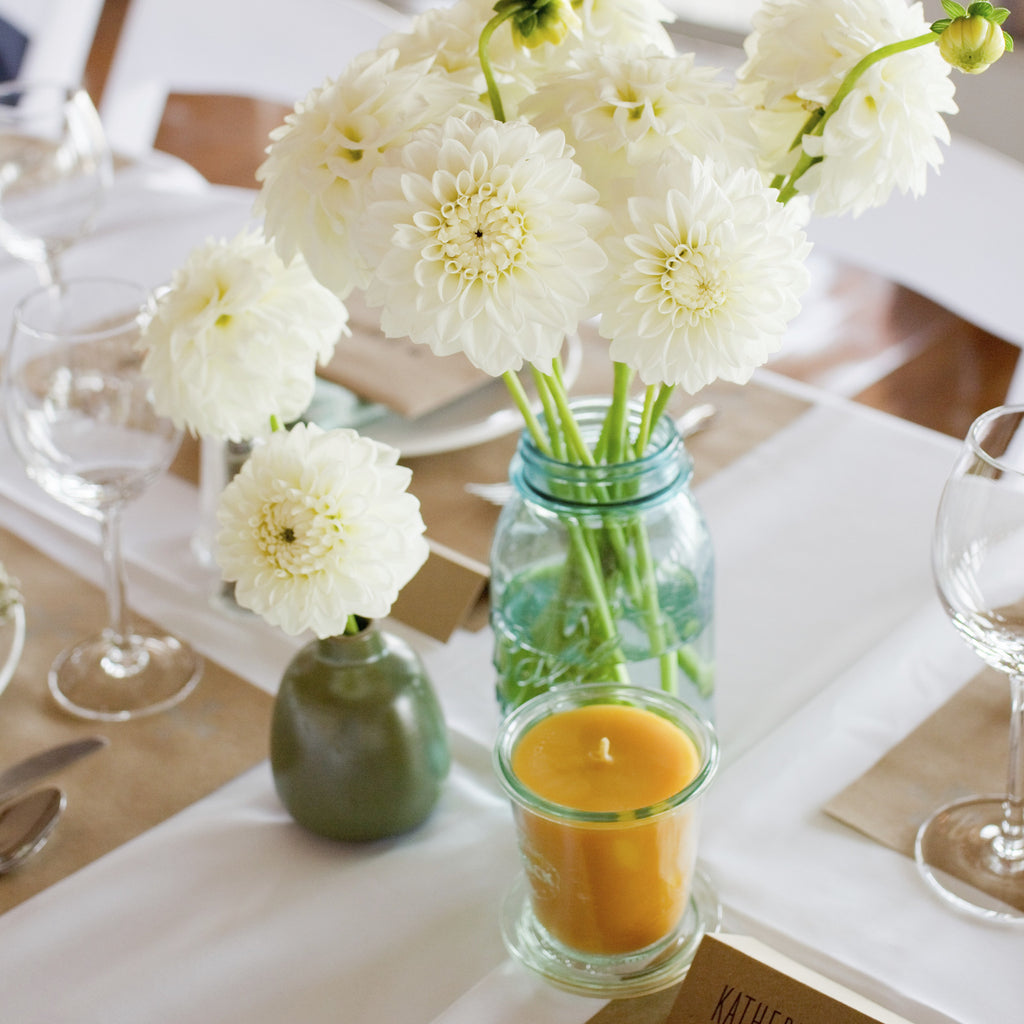 I'm so happy to share this very special wedding with you. It was featured in the Fall/Winter issue of Martha Stewart Weddings . My beautiful sister is the bride and I was honored to be one of her matrons of honor. apidae candles got to be a part of this special day as well by supplying the candles that lit the long tables in the evening. And each guest took a home one of my little 80ml Weck candles as a gift from the bride and groom. And for my USA readers, apidae candles are available in the USA via...
---
Did you all hear about Europe's decision last week to allow the genetically modified corn called TC1507 to be allowed in Europe? The European Food Safety Authority has labeled the corn as safe. But safe for who? This specific corn variety is to be used for animal fodder and for biogas production plants. Germany abstained from the vote on February 11th due to a strong split in opinion of the German states. Since Germany's vote could not be counted, they ironically ensured that the European Union would allow the corn. The corn 1507 produces its own insecticide to protect the...
---
Usually when a candle is gone, that's it. But when a candle from apidae candles has burnt down, you are left with a beautiful glass. How to get rid of the remaining wax? It's easy. Simply place the glass in the oven for about 15 minutes at 110 degrees C. Remove it from the oven but careful, it will be hot to touch. Remove the melted wax and the wick holder with a paper towel. But be sure not to pour any wax down the drain...that would cause big problems. If the wick holder doesn't just pop out, you can...